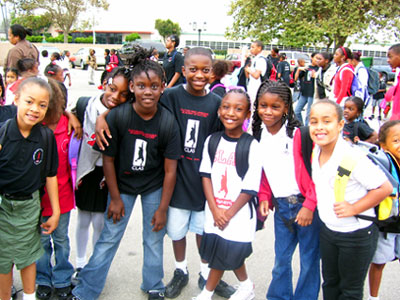 The trying of teenagers as adults was born out a surge in youth crime in the 1990s and the promotion of the 'superpredator theory' by overzealous politicians and media hypesters. Once again it would seem that we have gotten it wrong in our haste to curb crime amongst our young people.
A
report
just released by the
Campaign for Youth Justice
, a nonprofit group advocating system reform, supports a long held suspicion of mine. We are incarcerating more non-violent offenders than violent offenders and we are doing it at an alarming rate! And wouldn't you know it..
.the 'superpredator' theory
, upon which these laws rested, has been since discredited. Even the author of the theory DiIulio has distanced himself from the errant theory and is now saying, he favors a "small government" approach with church intervention.
It high time we scrap the trying of our young ones in the adult Justice System all together.
To donate to the Campaign for Youth Justice,
click here
.
Link