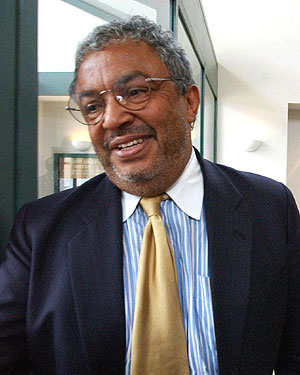 SURRY COUNTY - Gerald G. Poindexter and the 7,000 or so county residents he helps protect aren't used to much attention from outsiders.
They mostly live among farm fields and along rural lanes, mid way between South Hampton Roads and Richmond. When a serious crime or dispute does arise, Poindexter, the county's part-time and lone commonwealth's attorney, seeks justice in Circuit Court, which usually convenes one or two times a month.
Lately, Surry's chief prosecutor has felt the kind of pressure he's not used to. On Poindexter's plate is a whopper by almost any political yardstick.
NFL superstar and Newport News native Michael Vick is entangled in a suspected dog fighting operation at a home he is now selling on Moonlight Road in Surry.
Critics charge that Poindexter, who is black, is dragging his feet because of Vick's status as a popular black celebrity. Poindexter says he refuses to be bullied by outsiders or pressured to bring unwarranted charges.
"There is a tendency, probably in the white community more than the other, to criticize Gerald," said Frank V. Emmerson, clerk of the Surry Circuit Court for 35 years and now retired. "I can't remember a time I've seen him fail to prosecute somebody who should be prosecuted. He's probably just feeling his way, very cautiously."
continued...