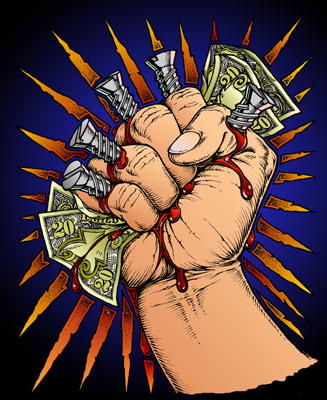 from UPI...
A leader of the Palestinian Hamas organization has met with an al-Qaida fundraiser in Yemen, the Jerusalem Post reported Friday.

The meeting, two weeks ago at a fundraising event by the Hamas office in Yemen, was between Khaled Marshaal and Sheikh Abd al-Majid al-Zindani, said by the United States to be a fundraiser for al-Qaida and a spiritual leader of Osama bin Laden.

The Jerusalem Post report said that at the event Zindani praised Hamas suicide bombers and urged people to donate money to the organization, whose political wing won recent Palestinian elections in the West Bank and Gaza Strip and now control the Palestinian Authority government.
RELATED CONNECTIONS:

Palestinians Get Saddam Charity Checks
Hussein Pays Families of Palestinian 'Martyrs' $10K, Including Homicide Bomber

One More Link
Saddam and al Qaeda
Al Qaeda
,
Terrorism
,
Bush